Testimonials

Mrs. Juliana Msechu - Nurse, Tanzania
It was by grace of God that we were able to come to India for Medical Treatment.
We thanks for all who participated effectively in facilitating our trip to India.
We thanks for the service of Physiotherapy that we received from iPCU during our stay at the Hotel. The assistance we received from them (Physiotherapy) was very important. Although the exercise was very tough, we thank God for the words of encouragement that were given to the patient by Doctor. The encouragement word strengthened the patient and was able to go through the tough exercise.
We believe the lesson and good advice we received from physiotherapist will continue to ring in our heads as we continue doing these exercise at home.
God Bless you all.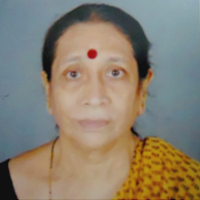 Mrs. Sudharao - Rtrd. Gov. officer
My name is Mrs. Sudha Rao and I am 76 years old. I was a working woman and retired in 1995 from Hoechst India Limited after putting in 30 years service there and five years in Civil Supplies Dept. of Government of Gujarat.
Immediately after my retirement I developed osteoarthritis in both my knees and doctors advised me to undergo knee joint replacement surgery, After 5 days of surgery, Orthopedic doctor sent physical therapist from iPCU for post-operative treatment. With the various exercises, they directed me to do my leg muscles are becoming stronger day by day and pain has almost disappeared. Their professional advice has been very useful and I am confident that within no time I will be standing on my own feet as the saying goes. Their therapist is a caring professional and his personal touch made a great difference in my healing process. I wish them all the very best in their career as well as personal life.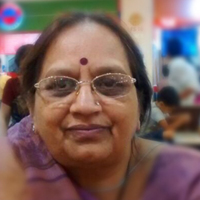 Mrs. Devyani Shah - Housewife
I had severe neck pain since from 30 years. I did lots of physiotherapy in different clinics but here team iPCU give me best recovery in short period of time. Thank you so much, now I can feel normal after so many years.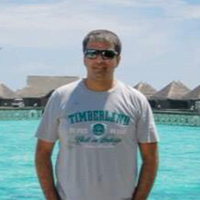 Mr. Navin Patel - Bussiness man
I have greatly recovered my leg and iPCU help me to recovered me faster.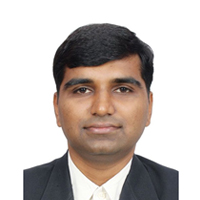 Mr. Kunjan Shah - IT Employee
I was diagnosed for early ankylosingspondylitis by Rheumatologist. Main medicine to this problem is PROPER exercises. I have taken treatment at IPCU and learned suitable exercises with proper posture as guided by iPCU doctors which was helpful to relief from pain. Both the doctors are flexible and very courteous. IPCU center is well equipped, cleaned and well located.
I wish you all success to both Doctors.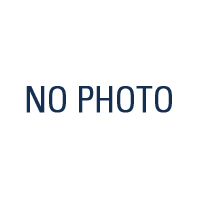 Mrs. Janhavi Sheth - IT Employee
"I met an accident and suffered from severe knee fracture and gone through surgery. After surgery i began treatment at iPCU therapy center under the personal and professional care of therapist.
I am very grateful to iPCU for the satisfactory care and personal attention; they helped me a lot to recover from my leg injuries. I am extremely pleased with treatment and friendliness of clinic. With each and every session of treatment my recovery was noticeable.
I m lucky enough to have been treated by iPUC and can highly recommend.
Thanks to team iPCU for their advices and efforts, which help me to recover very fast."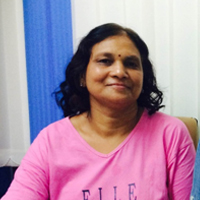 Mrs. Puja Chauhan, Daughter of Kusum Devi
"Attentive, effective, take a holistic approach to diagnosis & as far as possible within the practice. Very professional & high standard!
IPCU has given to my mom very detailed explanations of her condition at every possible moment - Have really appreciated this."
IPCU guided my mom very well following her knee problem.
IPCU let me thank you very much indeed for your extremely expert care, which has both set my mom on what feels like the path to a useful surgical intervention and also provided real physical and psychological benefit in itself. You came highly recommended by my colleague and I will echo her praise loudly to anyone who ever asks for a recommendation - the precision of your observation and the skill of your hands-on work was immensely impressive."
Thank you,
Good Luck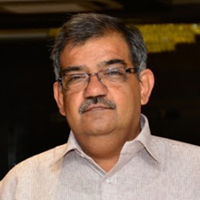 Mr. Chain Rai Asknani - Bussiness man
Few months back, I had met an accident and got an injury in my hipbone. I was on total bed rest, at that movement walking or doing any of my daily routine was like a dream for me. But today am able to walk, sit and can visit my work place too, Thanks to IPCU and my therapist who with his therapy exercise helped me to recover from my pain. Getting treated by them is really enjoyable as the atmosphere over here is so homely and friendly.
Thanks you & wish you all the best for your future ventures.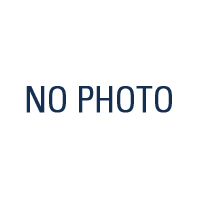 Dr. Divya Chandel, mother of Jayvant Chandel
The physiotherapy sessions of 7 days was very helpful for jayvant. He recovered in 80% after 7 days and after 15 days seems to be 100% fit. The doctors are very helpful & help and guide us patiently and especially the child.
Thank you very much.

Master Abhishek Thakar - Student
IPCU means clinic designed by highly advanced instrument, virtual rehabilitation programe in which patient come with love , patience and fully dedication.
My son abhishek is 7 year old. Suffered from GBS (Guillain-Barré syndrome ). We consulted Dr.Nitish vora(Neurologist,Gold medalist) and he told 48 days to recover Abhishek. When I saw abhiskek is doing very good exercise with virtual rehabilitation program, that time I felt very good and think that now there is chance to recover. There are many types of goal oriented scoring activities in virtual program which was increasing our confidence.
I so much thankful to all three doctors at ipcu, who recovered my son in only 35 days with full muscle power.
IPCU clinic will grow more and more, I can say this with challenge and heartly hope.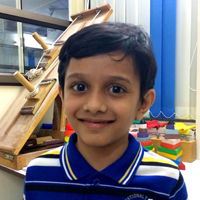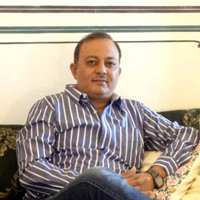 Mr. Vinay Patel - Business man
My name is Vinay Patel. I am a businessman. I was suffered from back pain since last four years and as per my MRI report I have remarkable disc bulging at cervical and lumbar vertebra. I could not even stand for more than 1 minute. Then I have been visiting iPCU for my back pain and it was just miracle. The therapist completely cured me of my back pain and now I can walk for a 1 hour continuously.
I really very thankful to iPCU team to give me better life.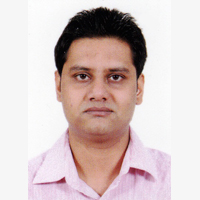 Mr. Shiwang Chokshi - Chartered Accountant
I was suffering from minor back pain and yet i ignored going to physio therapy sessions. Due to a jerk while playing cricket, this pain elevated a lot and my upper body tilted to the right due to heavy spasm in waist. I thought that this was the end of my career!! My mother, who is a regular at ipcu clinic for her feet pain, took me to her. Team ipcu with their excellent skills in physiotherapy completely cured me of my back pain... Team ipcu is a thorough professional who are very committed to their job. I truly thank them for all the support and constant personal attention.
Thank you.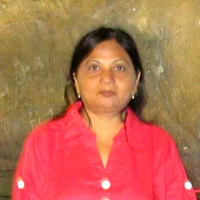 Mrs. Darshana Chokshi - House wife
I am a housewife. Along with household work I am very active in field of music and other extracurricular activities of art and craft. Due to ageing, I developed Frozen Shoulder. I have been visiting iPCU and I always felt very comfortable with their way of working and their dedication. They are always smiling and giving us a lot motivation along with their expertise in treatment. They helped me in the pain i suffered due to frozen shoulder. I also successfully cured by back pain. I always felt great satisfaction in going to their clinic and they equally delivered great commitment in curing me and other patients. Sometimes i visit iPCU merely to feel good and do routine exercise. I have found a new zest in life due to iPCU!! It is great to have known such a wonderful doctors. I wish them all the very best in all their endeavors of life.
Thank you.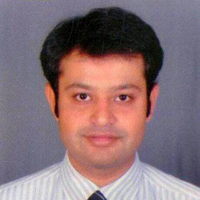 Mr. Dhwanan Bagatharia - Business man
Since i have joined IPCU, i felt a sense of relaxation... As i suffer from ankylosing spondylitis I had experienced remarkable mobility- flexibility with my neck and body posture...
I would strongly recommend to anyone as i know it will surely benefit from iPCU...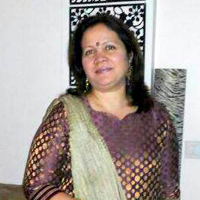 Mrs. Jagruti Shah - Home maker
Suffering from pain since last so many years and living on painkiller only. Having multiple n complicated diseases but after coming 2 iPCU life just changed. Highly qualified very well knowledge therapist with personal attention and detail case study of each and every patient make the treatment meaningful. Their patience and way of dealing make me more confident as a result today I am only on exercise and without medicine.
Thanks to iPCU team for change my life. iPCU means latest technology highly qualified team with very good positive environment.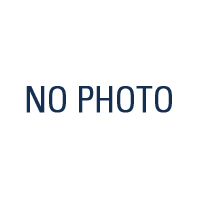 Miss Siddhi Gajjar - IT Employee
"As an IT professional, I have to sit in front of Computer for at least 10 hours a day. I was pretty upset since when I developed a tendency of having pain in my back every now and then. But as usual we ignore such things initially, and so did I. And one bad day, all of a sudden my back pain was worst and did not even allow me to stand, sit or walk properly like any normal human does. I didn't really know what was next and how it would affect the rest of my career and life. However, due to an advertisement flyer, I was able to be introduced to iPCU – Intelligent Patient Care Unit. They have first understood my problem very profoundly and then designed one physiotherapy program for me to get the complete rid of my back pain. My own customized physiotherapy program, which includes the set of modalities and physical exercises in some specific sequence to get solution of my problem. They did not just concentrated to solve the problem of my back pain but have also taken care of any possible pain I may develop in future. They believed in complete care, I would call it as 360 degree care!!!
After all the exertions by iPCU team, I can now participate in all my day-to-day activates and do my job more efficiently than ever.
The thing that impressed me more is how iPCU was constantly in touch with me to make sure I was ok and to ensure I wasn't experiencing anything that I wasn't suppose to experience. That shows me that iPCU cares more about their patients than their Job. The physiotherapy team at iPCU has taken a bad time for me and made it good!!! All the best to iPCU!"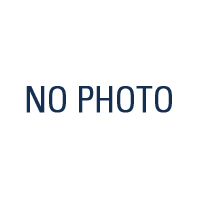 Mr. Sevantilal Shah - Retired Officer
Your team is very helpful. They are not only providing their expert guidance for recovery of patient but also adding lots of human element to it which has played a major role in recovery of my father.
Thanks a lot.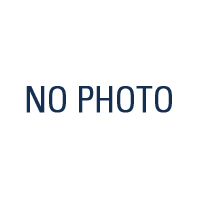 Mr. Vishnu Patel - Government officer
When I was join iPCU regarding my fitness, I felt very goon within 2-3 days. When I completed my one month training program, I was sad because I have to leave iPCU, even though I achieved my target weight loss. I never felt this type of feelings in any other fitness centre. They taught me so many exercise in this time. I never felt pain in my body during exercise session.
Team iPCU, co operate very well with all the patients. I wish their love & care for the patients remain same & I pray to god to give them strength to run this iPCU Unit successfully.